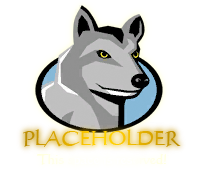 This article is a placeholder. There is nothing here, but that's intentional! ;)
Please do not edit the contents of this page unless a) you are an admin and b) you have good reason to do so. Thank you.
If you're seeing this page, chances are the article you've attempted to reach is unavailable or does not yet exist. Please notify an administrator or moderator, and be sure to include the following information:
The name of (or a link to) the page that redirected you here.
Thank you. ~Neamara

18:20, August 19, 2015 (UTC)
Categories
For the category we use to mark an article that uses placeholders, see Category:Articles with placeholders.
For the categories that mark these deliberate placeholders, see Category:Placeholder and Category:Placeholders.
Ad blocker interference detected!
Wikia is a free-to-use site that makes money from advertising. We have a modified experience for viewers using ad blockers

Wikia is not accessible if you've made further modifications. Remove the custom ad blocker rule(s) and the page will load as expected.